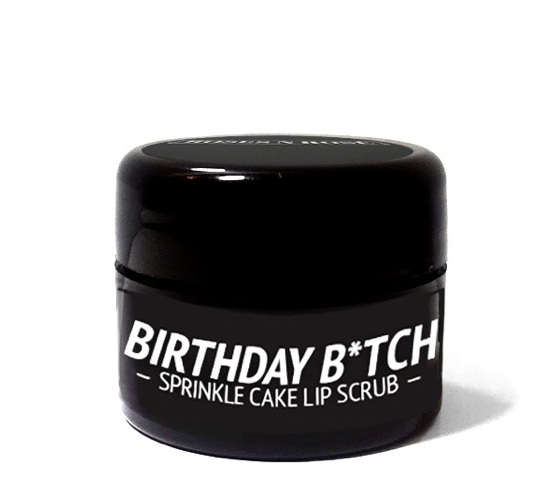 BIRTHDAY B*TCH
Specially made, this birthday cake lip scrub is for all the birthday babes out there. We want to celebrate your big day, so this one's for you (woot woot) This scrub is perfect for the Birthday B*tch in your life. It has sprinkles in it too, so it's okay eat the cake ;)
Directions: Take a pea-sized amount, massage into lips, lick off and enjoy!
.25 oz

Ingredients & Benefits: Sugar helps to exfoliate the surface and leaving it free of dry, dead skin revealing soft, smooth, supple lips. Vanilla and Birthday Cake gives it the yummy flavor you're experiencing. Coconut oil is there to hydrate your lips after exfoliating with the sugar and sprinkles because, why not?

What it does: Removes dull, dead, dry skin from the surface and hydrates dry cracked skin.

Solutions for: Dry cracked lips

PRO TIP: Give this as a gift for your favorite Birthday B*tch!